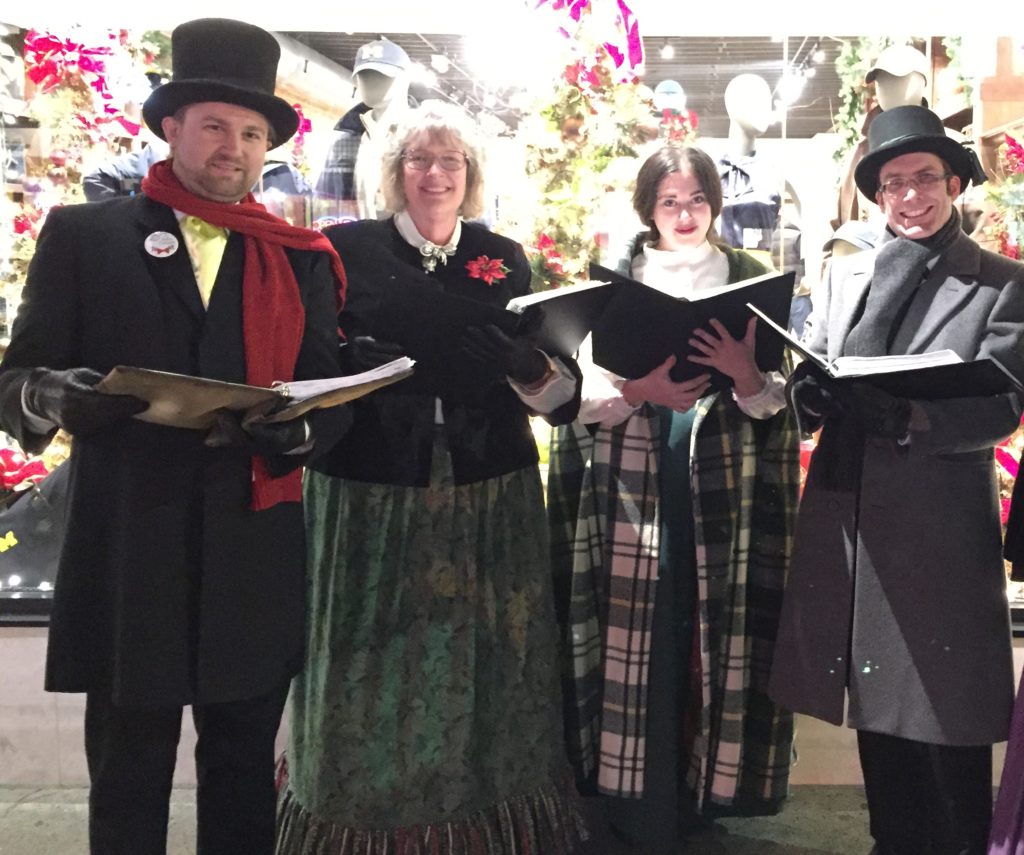 The Arbor Consort is a non-profit vocal ensemble based in Ann Arbor, Michigan, dedicated to the performance of a cappella Renaissance and Christmas music.  We have been the featured madrigal singing group at the Michigan Renaissance Festival since 1982.  We also perform as costumed Christmas carolers during the holiday season in Ann Arbor, and all over Southeast Michigan.  We serve as strolling musicians for festivals, private parties, holiday celebrations, and much more.  The Arbor Consort's musical director is the amazing Sarah Jane Rau.
Available for Christmas Caroling Events
The Arbor Consort is available to perform at your Christmas event as strolling carolers. We have appeared at Christmas crafts fairs, at Christmas-themed banquets and parties, Christmas teas, Christmas movie screenings, and for Christmas shopping events for local merchants associations (a.k.a. "Midnight Madness"). As an annual tradition, we stroll through the wards at the University Hospital in Ann Arbor the Sunday before Christmas. We perform traditional, pre-20th century Christmas carols without accompaniment. Most of our songs are in English, with a few songs in Latin, German, French, and Hebrew (for Hanukkah).
We would like to perform at your Christmas event.  Please contact us if you are interested in adding some colorful Christmas music and cheer at gigmeister@thearborconsort.org.
Please see our Facebook page for all the latest news about what is happening with The Arbor Consort.