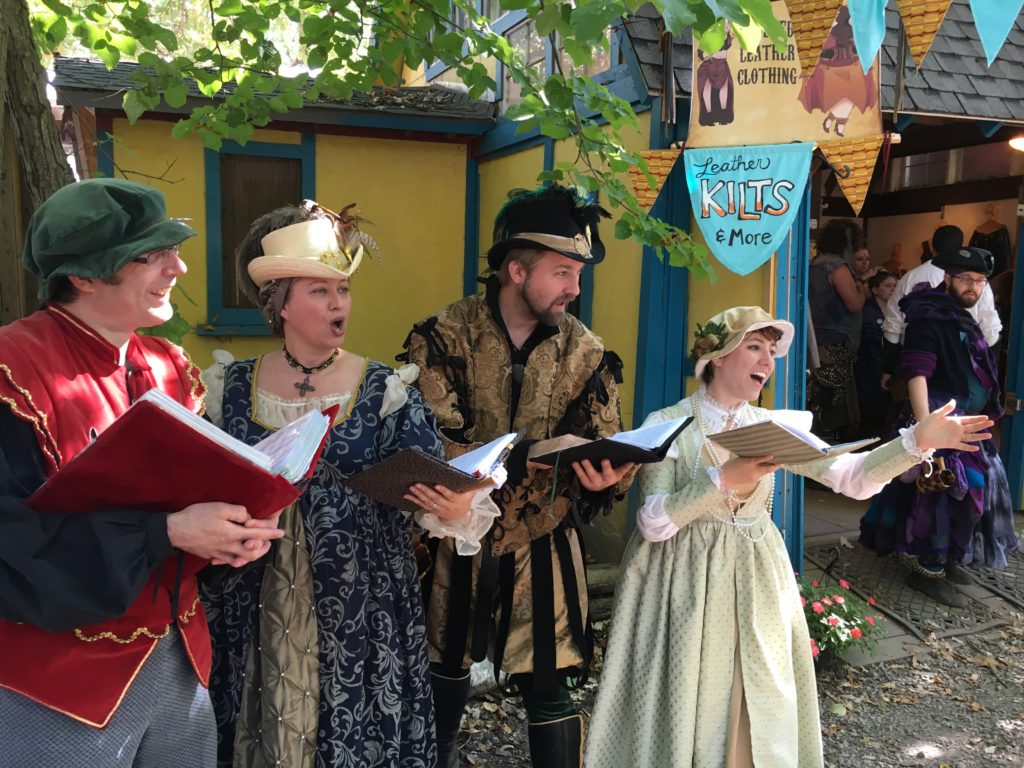 The Arbor Consort is a non-profit vocal ensemble dedicated to the performance of a cappella Renaissance music.  We are the featured madrigal singing group at the Michigan Renaissance Festival, having performed there since 1982.  We also perform as costumed Christmas carolers during the holiday season.  We serve as strolling musicians for festivals, private parties, holiday celebrations, and much more.
The Arbor Consort's musical director is the amazing Sarah Jane Rau.
Call for New Singers
The Arbor Consort is looking for new singers of all vocal parts.  Our members come from a wide range of musical backgrounds, from classically trained musicians to shower-crooners.
Dates:  Wednesdays, March 7, 14, 21, 28, 2018
Place:  Calvary United Methodist Church, 1415 Miller Ave, in Ann Arbor
Time:  7:30 pm to 9:30 pm
Audition process:  We will rehearse first, then audition at the end of the rehearsal. You do not need to prepare a piece for your audition.
More information about being an Arbor Consort member can be found on our "Join Us" page.  Please feel free to contact president@thearborconsort.org or director@thearborconsort.org if you have any questions.